Infinite Array
for "Remix Rememory, an exhibition by NLE Curatorial Lab Jamaica Colosseum Mall, Jamaica, Queens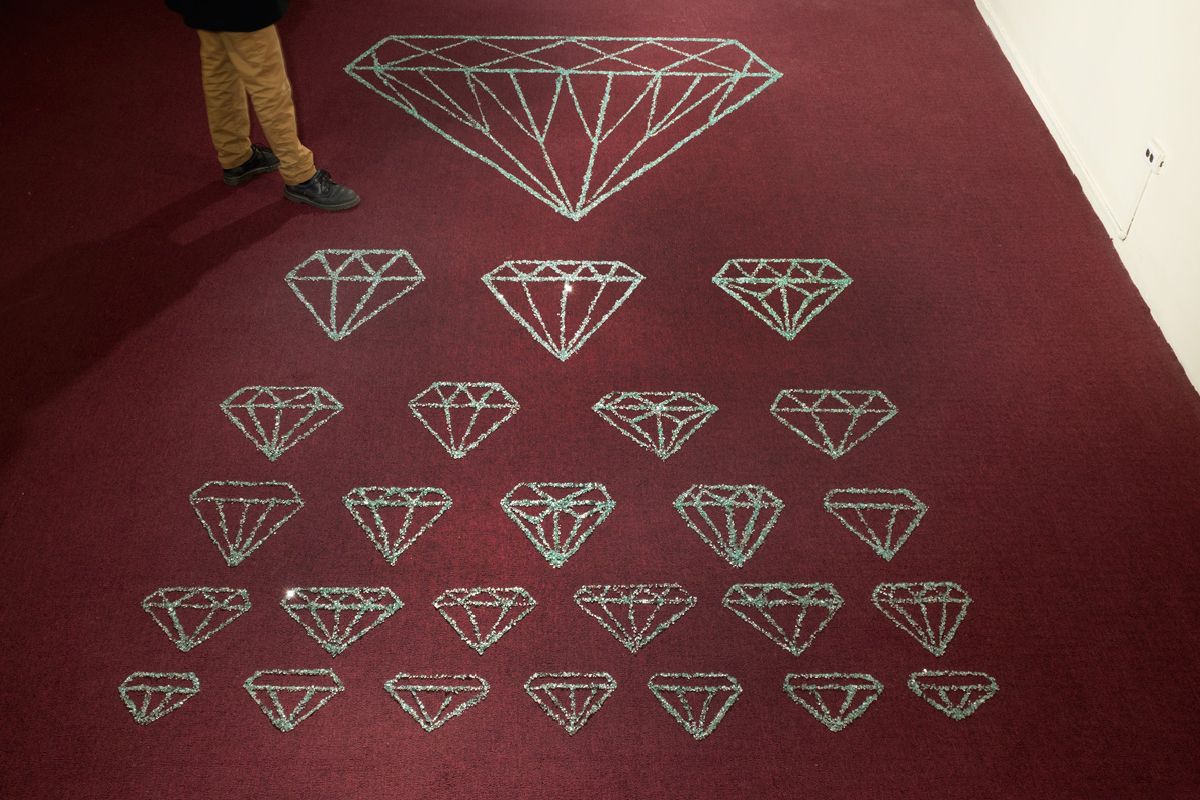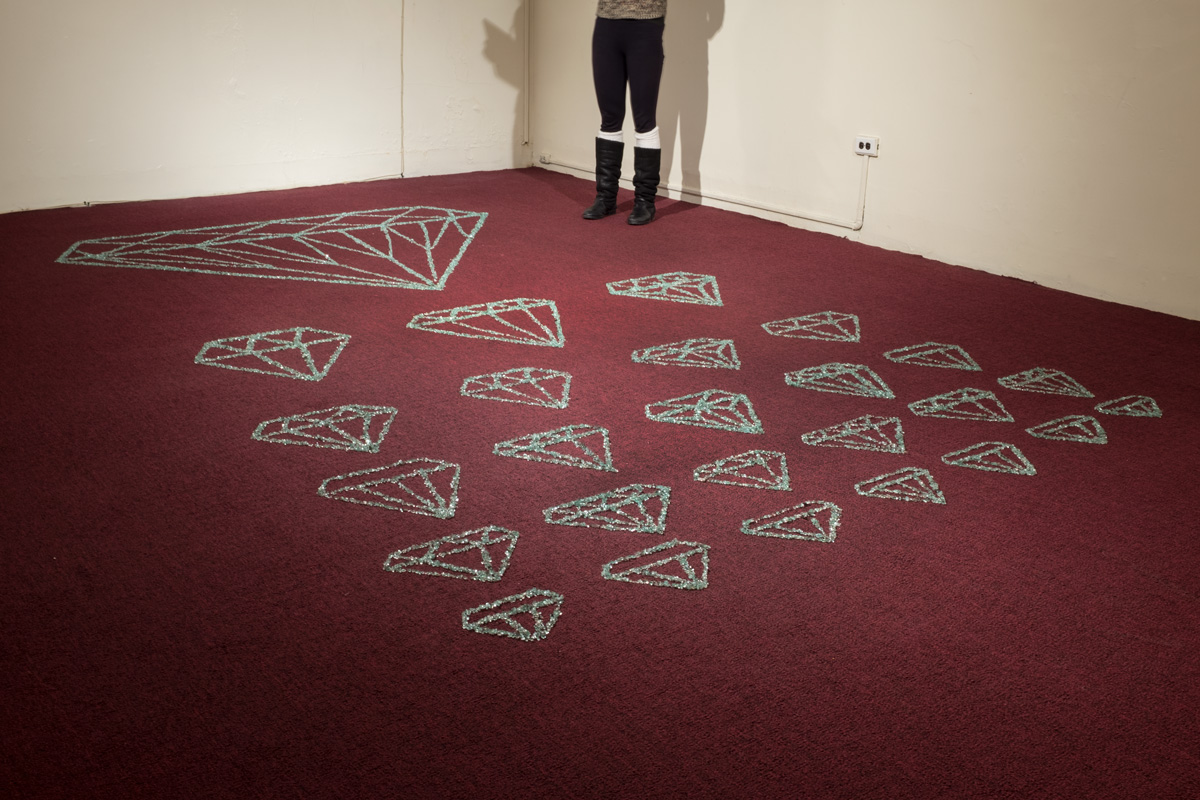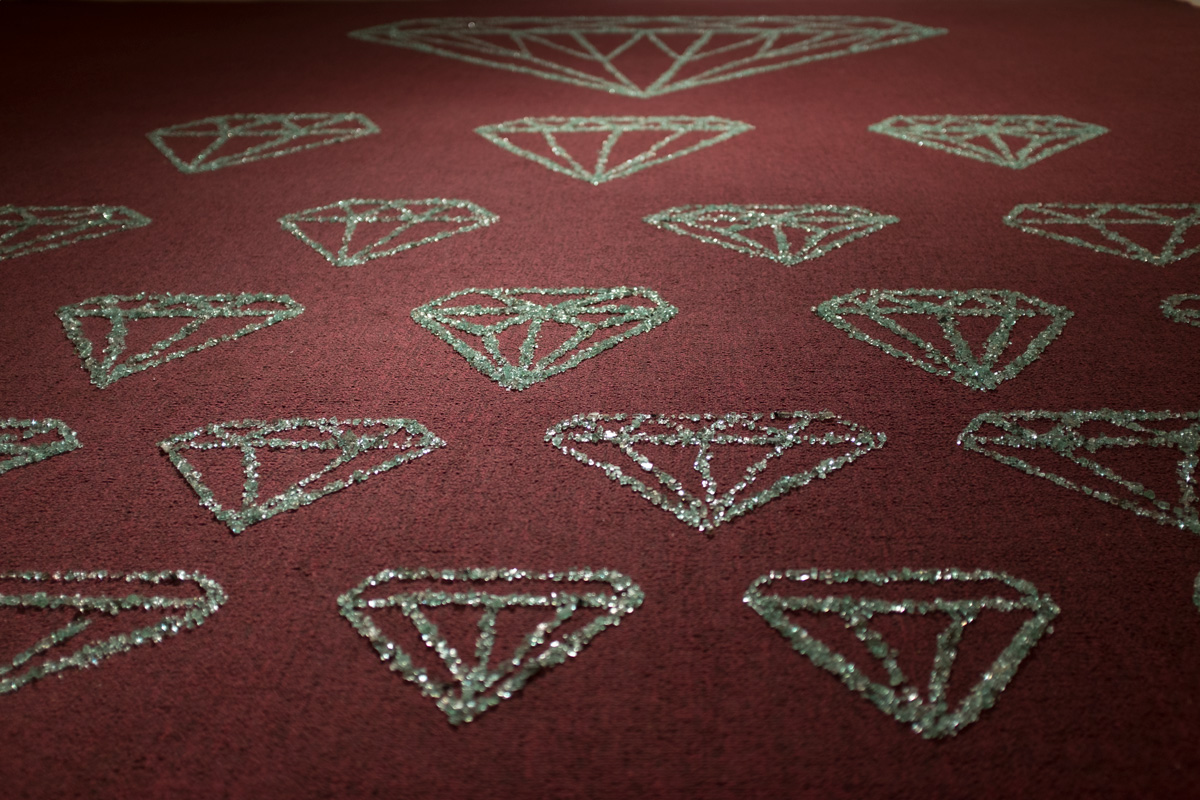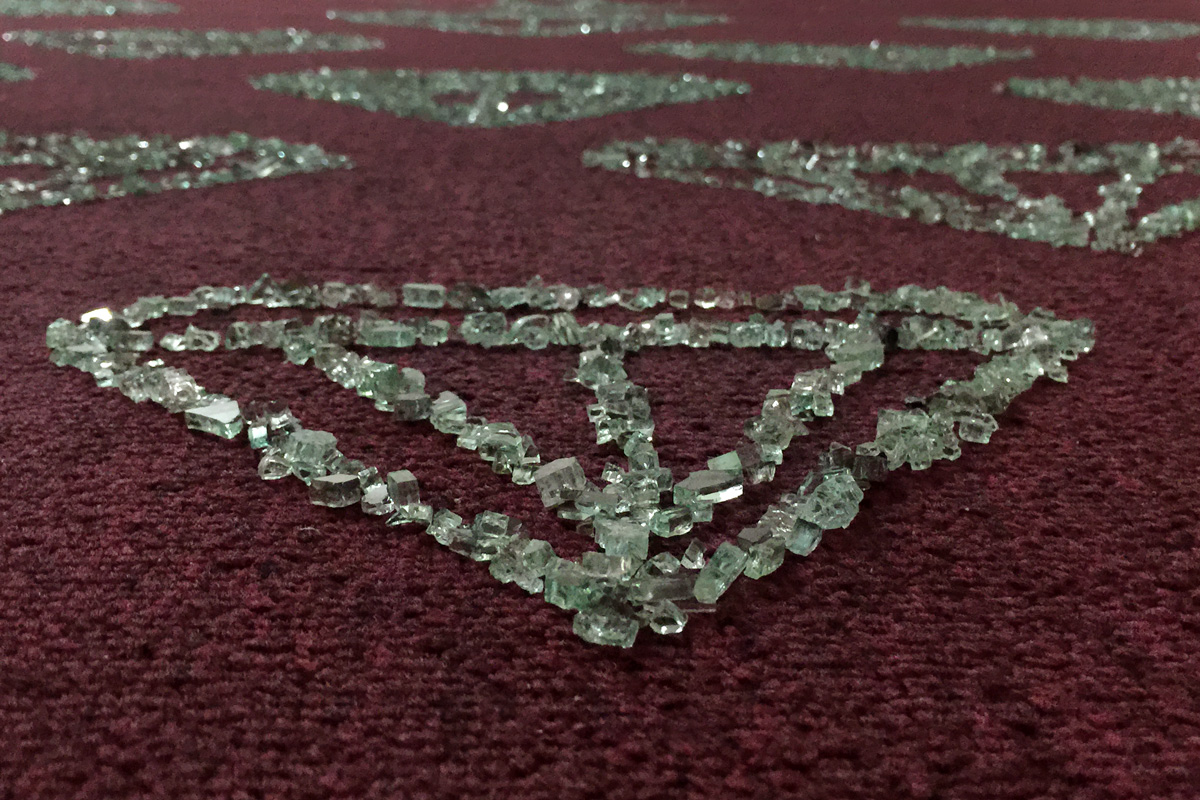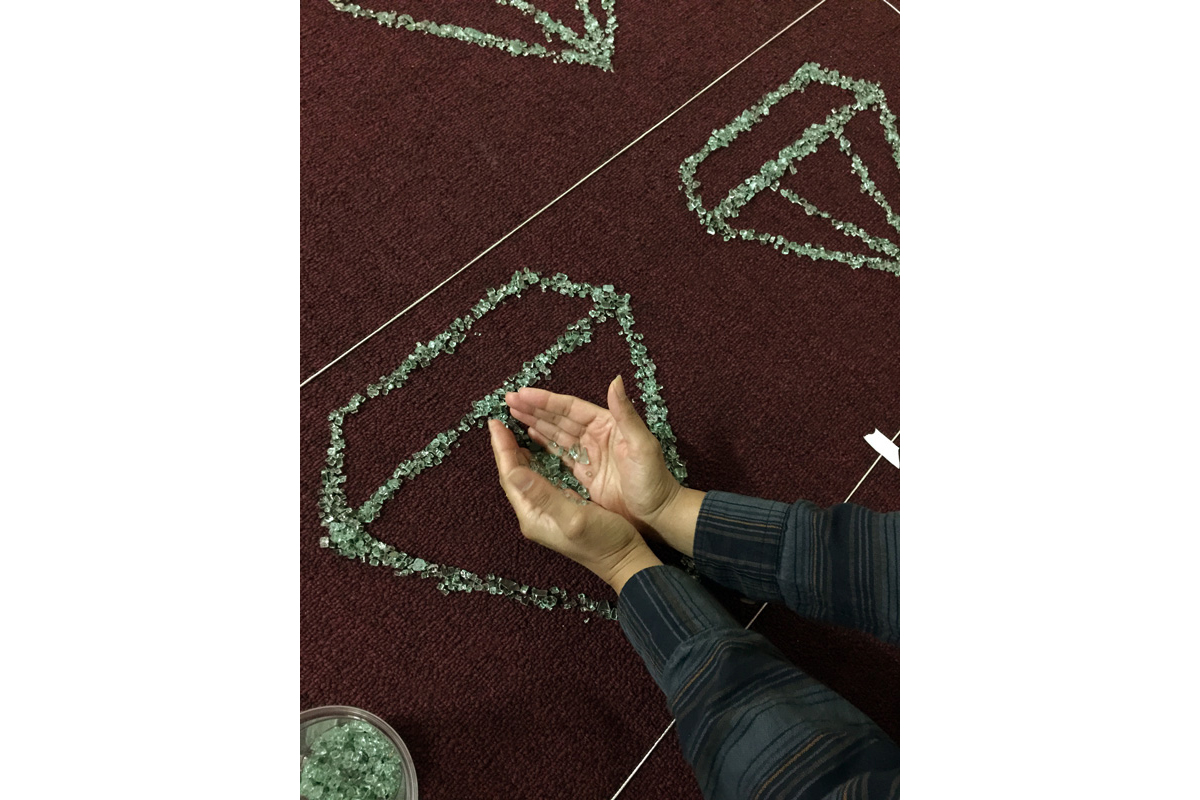 For Remix Rememory, an exhibition at Jamaica Colosseum Mall, I created a new Glass Diamonds installation referencing the extreme array of choice available at the multitude of jewelers' booths located on the lower level.
In the Glass Diamonds series, I collect auto glass and use it to create floor drawings of diamond symbols taken from pawnshop and jewelry store awnings. The act of drawing on the ground references the Indian tradition of rangoli. Each new work is specific to the context of the site.
Taking something ubiquitous in the city streets, like shattered auto glass, and using it to create drawings of diamonds, also "found" on store awnings, the works amplify the sheer accessible beauty of this cheap and dismissed material. These diamonds are proud fakes, happy to emulate the real thing without the price tag.